Keys locked in Mercedes
Mercedes like a lot of cars can self lock, they also have a boot opening button on the car key, these two things mean it is very easy to find you have locked your car key in the car or the boot.
If you are in this situation don't panic, call us and we will open the car for you.
How do you open my car ?
Most cars today when they lock disable the inside door handles and the door lock buttons the central cocking is controlled by computers in the car door. This means the only way to gain entry to a locked car is with a key, using the outside door lock. As locksmiths we can pick the door lock open using specially made lock picks, we manipulate the inside of the lock and open the car with no damage what so ever.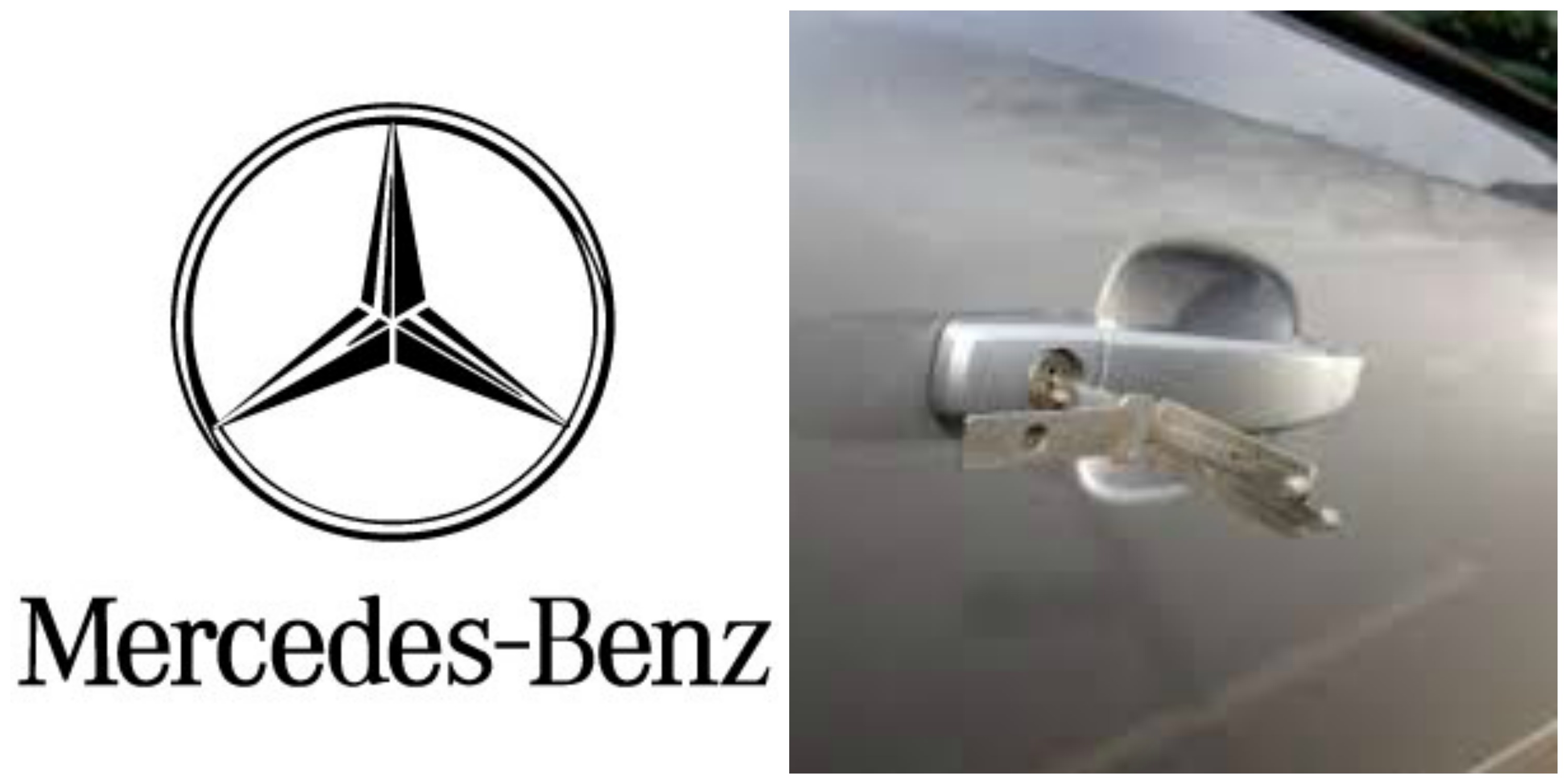 Can my recovery company open my car?
Recovery companies are exactly that, they recover cars when they break down, really they are just insurance companies. However they may well attempt to open your car but they are not trained locksmiths these attempts are likely to cause damage to your vehicle and the car will still be locked.
Use a locksmith ....
You wouldn't ask a builder to repair you car, so use a locksmith to open your car. We are trained and experts at what we do.